ILJIN Steel / South Korea
ILJIN Steel Corporation of South Korea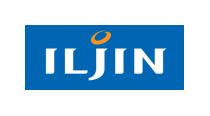 ILJIN Steel Corporation of South Korea has honoured Engels Informatik GmbH with a purchase order of the atrac® Automation System.
With the atrac® System ILJIN will be able to produce seamless steel tubes of higher quality as well as to improve utilization of both material and energy.
Experience data collected over the time will be stored in the atrac® Archive System and used to assure the best possible quality of the final products.
ILJIN Steel Corporation is a value-creating manufacturer that specialises in steel pipes.
ILJIN Steel was established in 1982 as the subsidiary of the South Korean Total Solution Provider ILJIN. The company built an integrated seamless tube production line in 2011 and is aiming to become a global blue-chip maker of high-value-added special steel pipes.
Engels Informatik is proud to be able to accompany ILJIN Steel in reaching their goal.
Engels Informatik GmbH was founded by Thomas Engels in 1995 in Mönchengladbach, Germany. The company's strength lies in providing design, implementation, and operation of secure, highly-available systems that are directly incorporated worldwide into customers' production processes.
atrac® is the product and registered trademark of Engels Informatik GmbH.