Rohrwerk Maxhütte GmbH, Germany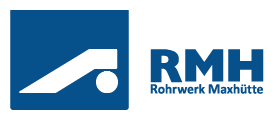 After the first success in Asia, the first atrac® automation system has now started operations in Germany.
Only three months ago, Engels Informatik GmbH received an order from the Bavarian Rohrwerk Maxhütte GmbH for the supply and installation of the automation system atrac® - now the system is already used for production. The advantages of quality and cost of pipe production are achieved.
The high-quality tube manufacturer was convinced by the innovative and low-cost system. Fast delivery and a short commissioning time were the decisive arguments.
The system of the mill manufacturer used until now in the production plant in Sulzbach-Rosenberg has been replaced by the atrac® system in a seamless transition within a few days, without any downtime for the Maxhütte production.
Thanks to the atrac®, the steeped in tradition tube rolling mill will achieve an even better quality of the final product, with optimal utilisation of the raw material and thus will be able to even better maintain its ultimate goal of "seamless quality".
Rohrwerk Maxhütte GmbH belongs to the Max Aicher group of companies, which is wholly-owned by the Aicher family. The company devolops reliable and sustainable solutions since 1952 and reacts to customer requirements in the short term.
Engels Informatik is pleased to be able to enter into a close partnership with the Rohrwerk Maxhütte, which will help to integrate practical insights into steel pipe production into the future system versions.
Engels Informatik GmbH was founded by Thomas Engels in 1995 in Mönchengladbach, Germany. The company's strength lies in providing design, implementation, and operation of secure, highly-available systems that are directly incorporated worldwide into customers' production processes.
atrac® is the product of Engels Informatik GmbH.